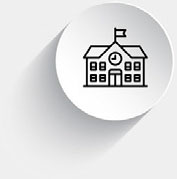 Quality Christian Education
by Sekolah Lentera Harapan
Yayasan Pendidikan Harapan Papua strives to deliver quality education to the most remote areas of Papua. We aim to educate the whole person; academically, socially, physically, spiritually, preparing the student in all dimensions for life and work. Students also learn to read and write both in their local dialect and in Bahasa Indonesia, reminding them of their identity and responsibility as Indonesians to build this country. The schools we open are the first form of education in the village, transforming thousands of lives: from having no access to education to becoming the next generation of educated Papuans who will make a difference in our country.